About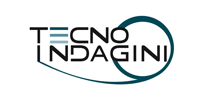 CARBONTEST® is the outcome of continuous and lasting cooperation between the academic and the business world. Prof. Roberto Felicetti, professor at the Milan Polytechnic, and Tecnoindagini Srl, an engineering company for building diagnostics, have brought university developments and research together with the requirements and needs of the market. This union has given birth to CARBONTEST®, the method of investigation which has brought about a revolution in measuring the depth of carbonation in reinforced concrete structures.
Tecnoindagini Srl

Tecnoindagini Srl is the leading company in Diagnostics for Building.
Young and dynamic, it makes use of acknowledged know-how and cutting edge technologies. An in-depth knowledge of the causes and risks associated with the decay of buildings has made it a unique business in its field, recognized all over Italy. It has been an advisor to the Supreme Council of the Ministry of Infrastructures for training and developing the Institutional Agreement for School Buildings.
Featuring a constantly evolving entrepreneurial spirit, on the outlook for innovative solutions, proven by ongoing scientific research, the company has developed different systems for diagnosis which can fit any kind of building and construction.
Special attention to the needs of the market is indispensable in order to manage the development of a supply of high quality and always revolutionary products which represent the real added value in preventive maintenance.

Tecnoindagini, serving the construction industry.
Visit our website: http://www.tecnoindagini.it

Company Data
TECNOINDAGINI SRL
PI e CF 06383520969
Company Headquarters: VIA FABIO FILZI 58 - 20032 CORMANO (MI)
Office of the Record of enterprises of MILAN
Registration Number 1888923
Company capital entirely paid out Euro 10.000,00

Prof. Ing. Roberto Felicetti
Associate professor at the Milan Polytechnic, he teaches Construction Techniques at the faculty of Architecture, Fire resistance of materials and structures and Structural Diagnostics at the faculty of Civil Engineering. His research involves the mechanical characterization of concrete, experimentation with structures, resistance to fire and non destructive methods of investigation.
Click here to visit the website of the inventor